The Tompkins Center is proud to be a dynamic building encompassing several organizations dedicated to the history and culture of our county. Visit the partners' websites by clicking on the logos below.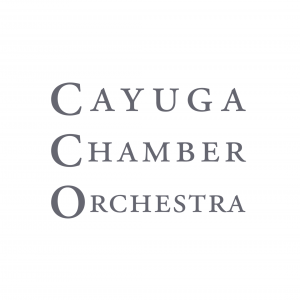 Cayuga Chamber Orchestra
The Cayuga Chamber Orchestra (CCO) was founded in 1976 and has become one of the flagship arts organizations in Ithaca.  The CCO aims to provide live music that engages, educates, and entertains audiences of all ages.  Officially designated as "Ithaca's Orchestra," each season includes an Orchestral Series, Chamber Music Series, a holiday concert, free family concerts, and many collaborations with area organizations.  With a special focus on fostering opportunities for students, the CCO is proud to provide the long-standing Willard Daetsch Youth Outreach Program, which earned national recognition through the Yale Distinguished Music Educator award.  Additionally, the CCO offers a Youth Concerto Competition and a Youth Orchestra program for advanced students.  Music Director Cornelia Laemmli Orth carries on a storied legacy of conductors which includes Pulitzer Prize recipient Karel Husa.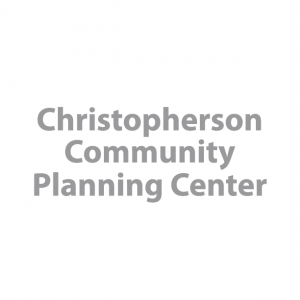 The Susan M. Christopherson Community Planning Center
The Susan Christopherson Community Planning Center aims to facilitate community planning initiatives supported by the SMC planning fund of the Community Fund of Tompkins County, the Department of City and Regional Planning at Cornell University, and other non-profit organizations and governmental agencies. The Susan Christopherson Community Planning Center will host community design charrettes, neighborhood planning meetings, and other forms of community engagement that cumulatively empower communities and neighborhoods in Central New York to better plan for their futures.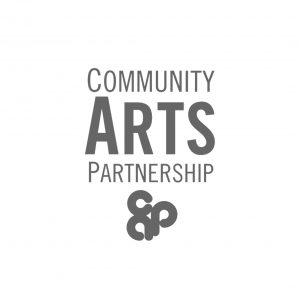 Community Arts Partnership

Since 1993, the Community Arts Partnership (CAP) has been one of the driving forces behind the vibrant arts community of Ithaca and its neighboring towns and villages.
The Community Arts Partnership's mission is to strengthen the arts throughout Tompkins County while building the County's reputation of being a cultural destination. Today CAP hosts four major public arts events, administers five different grant programs that support artists and arts programming, maintains a dynamic Artists' Registry and helps artists with technical assistance, professional development workshops, and networking events.
The Community Arts Partnership's ArtSpace Gallery is a multi-use space for the exhibition of works by local artists located on the ground floor of the Tompkins Center for History and Culture. A new exhibit will hang each month throughout the year. CAP participates in Open Gallery Night Ithaca, a walkable tour of art openings and cultural events throughout downtown Ithaca. Taking place from 5:00-8:00 PM on the first Friday of every month, CAP will feature a new exhibition opening in the ArtSpace Gallery on a monthly basis.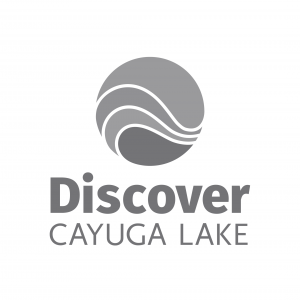 Discover Cayuga Lake

Discover Cayuga Lake provides experiential learning opportunities that promote academic achievement, environmental literacy, and lifelong relationships with the waterways that define the Finger Lakes.  DCL offers public boat tours and private charters aboard Cayuga Lake's largest tour boat, the MV Teal.  Public tours offering narration, opportunities for sightseeing, education and recreation, operate daily from May-October and can be booked on their website.  All fares support Discover Cayuga Lake's mission of experiential education and community access.  The organization operates a Floating Classroom Program aboard the boat, and a Trout in the Classroom Program throughout the school year.  Close to 3,000 children are educated every year through DCLs programs and children and adults alike are given the opportunity to experience some time on our precious lake!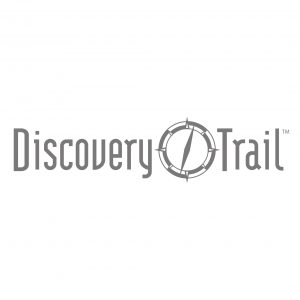 Discovery Trail

The Discovery Trail is a partnership of eight educational organizations serving Tompkins County, New York. The partners include the Cayuga Nature Center, Cornell Botanic Gardens, Cornell Lab of Ornithology, The History Center, Johnson Museum of Art, Museum of the Earth, Sciencenter, and Tompkins County Public Library.
The Discovery Trail experience invites Tompkins County residents and visitors to engage their curiosity, entertain multiple perspectives, and expand their worldview to become engaged world citizens.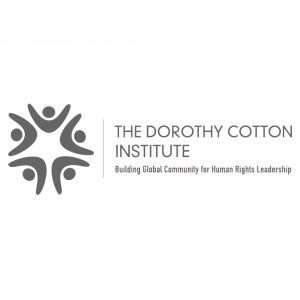 Dorothy Cotton Institute

The Dorothy Cotton Institute (DCI) honors and perpetuates the legacy of one of the most important leaders of the Civil Rights Movement, the late Dorothy Foreman Cotton. Throughout the 1960s, Dorothy Cotton was the highest-ranking female member of the Southern Christian Leadership Conference (SCLC). She served for nine years as the Education Director and led the Citizenship Education Program (CEP) at the peak of the Southern Freedom Movement to end racial segregation and discrimination. Her accomplishments are a testament to the essential, but often overlooked role of women in that and other liberation struggles. Dr. Cotton moved to Ithaca in the 1980s when she became Director of Student Activities at Cornell.
DCI was established in 2008 to inspire and nurture grassroots leadership and to promote practices that transform individuals and communities, opening new pathways to peace, justice and healing. DCI facilitates dialogues and study circles, promotes human rights education, fellowships, internships, community gatherings, as well as the Citizenship Education Program for the 21st Century.
Our Vision is the full realization of a just and peaceful community in which all people understand, respect, protect and exercise full human rights.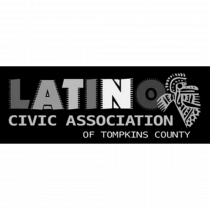 Latino Civic Association of Tompkins County

The Latino Civic Association of Tompkins County (LCA) is an all volunteer organization dedicated to serving the Latino community of Tompkins County by providing a platform for its social, cultural, education, and civic expression.
Center for Transformative Action

CTA helps create communities that are socially just, ecologically sound and that work for everyone. They do this through educational programs and by supporting system-changing projects with incubator and fiscal sponsorship services. CTA is an independent 501(c)3 organization affiliated with Cornell University since 1971.
Susan Christopherson Center for Community Planning

The Christopherson Center works to enhance the capacity of New York State communities to engage meaningfully and successfully in planning projects related to climate resilience, equity and the built environment.
We bring together diverse voices around shared challenges, working in a way that is collaborative, participatory, data-driven and results-oriented. University since 1971.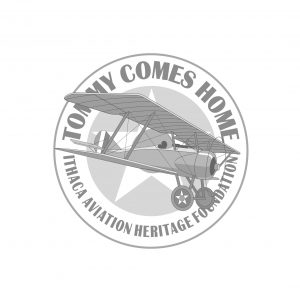 Ithaca Aviation Heritage Foundation
Ithaca Aviation Heritage Foundation's (IAHF) goal is to tell the story of early aviation history in Tompkins County and its impact on aviation worldwide.  IAHF restored, flew, and is proud to make available for public display the actual, Thomas-Morse biplane that was made-in-Ithaca in 1918 and was affectionately known throughout the world as the "Tommy."  IAHF's mission is to expose today's youth to the science and thrill of flight, and to inspire people of all ages to discover the excitement of aviation and will realize these goals with the collaborative development of a regional aviation heritage trail. This collaboration with The History Center will also include programming for local students and a series of "Tommy Talks" that will bring to life a wide assortment of aviation-related topics.  The public display of "Tommy" provides a direct link to the birth of aviation in Tompkins County, and embodies the spirit of technological innovation that always has run deep in the culture of this region.  IAHF is proud that the Tompkins Center for History and Culture will be "Tommy's" permanent home.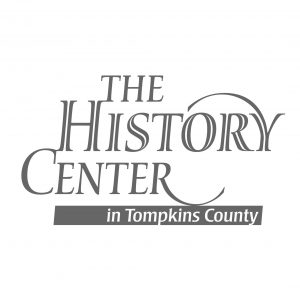 The History Center of Tompkins County
The History Center in Tompkins County preserves, interprets and shares local history to actively engage both county residents and visitors for developing an appreciation of place and connections.
The new exhibit hall located in the Tompkins Center for History and Culture, combines artifacts from the archives with historical narratives to bring the past alive. The Cornell Local History Research Library allows the public to access extensive, unique archival collections for personal, academic, or professional research. Educational programming brings K-12 students into the museum, out to the Eight Square Schoolhouse and into the broader community. Extensive public programming offers presentations, performances, tours, and more on topics of interest, often in partnership with other organizations.
Free admission and extended hours allow The History Center, in  their new location within the Tompkins Center for History and Culture, to serve as a base for further exploration and discovery of Tompkins County in the context of state, national and global issues.
The History Center uses the tools of history to understand the past, gain perspective on the present, and play an informed role in shaping the future.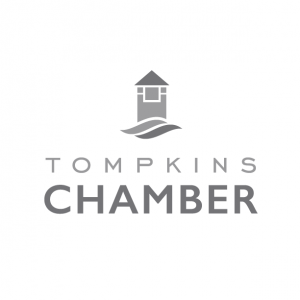 Tompkins County Chamber of Commerce 
The mission of the Tompkins Chamber is to foster sustainable economic growth through strategic advocacy, workforce development, destination marketing, and quality of life investments. Through service to members, tourism partners, and key community stakeholders, The Chamber's vision is to contribute to an inclusive community, where people thrive, businesses start and grow, non-profits effectively serve, and visitors experience Ithaca and Tompkins County's "gorges" place.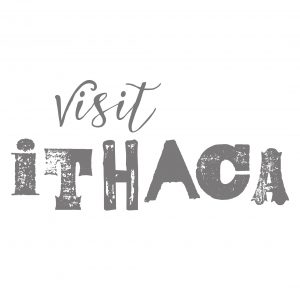 Visit Ithaca
The Ithaca/Tompkins County Convention & Visitors Bureau, known as Visit Ithaca, is the official destination marketing organization for Ithaca and Tompkins County. Through strategic marketing, sales efforts, public relations and customer service, the Visit Ithaca team helps to add to the economic vitality of the community by increasing overnight visitation to Tompkins County. The Visitor Experience staff work hard to enhance the experience of all visitors to the region by providing information on area attractions, accommodations, restaurants, the state parks, community wayfinding, events and more. The staff at Visit Ithaca are ready to support all visitors at the newest of our three visitor centers, located downtown inside the Tompkins Center for History and Culture.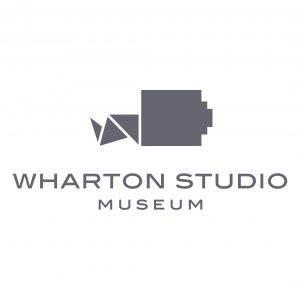 Wharton Studio Museum

Wharton Studio Museum (WSM) celebrates Ithaca's role in early filmmaking and is preserving that history by developing the historic Wharton Studio building in Stewart Park at the base of Cayuga Lake into a museum and park visitor center. From 1914 to 1919, brothers Theodore and Leopold Wharton and their Wharton, Inc. Studios produced hundreds of reels of film there, starring some of the best-known actors of the era -- Irene Castle, Lionel Barrymore, Pearl White and Oliver Hardy.  The Whartons were pioneers in an emerging art form and industry and their former studio is an important artifact from that era, one of only a handful of film production studios still standing in the country.
Through annual programming such as Silent Movie Under the Stars, Silent Movie Month (October) and a film festival for youth; and screenings and presentations, Wharton Studio Museum is working to broaden awareness and appreciation of Ithaca's role in early American film history.  Visitors to the Tompkins Center for History and Culture will be able to enjoy a permanent exhibit being installed by Wharton Studio Museum.